- ABOUT US -
Spend the holiday just as you always imagined it. Feel like at home in one of our beautiful four-star apartments. Relax on the beach in front of the house, while the crystal clear sea hums away. The surrounding Dalmatian vegetation will leave you breathless – it is a landscape of olives and olive oil, of lavender and other fragrant herbs and plants.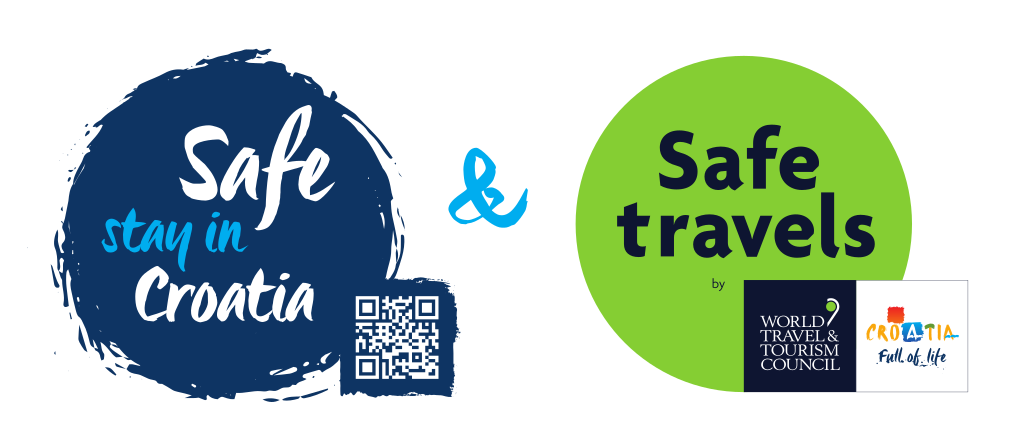 - ACCOMMODATION -
Vila Inga offers four spacious, luxuriously equipped apartments. Whether you want to stay here alone, with your partner, your family or friends is up to you. Each apartment will make you feel comfortable as if you were in your own home. A beautiful gravel beach in front of the villa, only a short distance away, is a place suitable for the whole family that will leave you with unforgettable memories of enjoying the sea and the sun.
- APARTMENT -
more
The blue of the sea glints at every glance from the window or the terrace and in peaceful evenings you can hear its calming hum.
- APARTMENT -
sunce
It is a delight to feel the warmth of the morning sun, with a cup of coffee and a calming view of the sea.
- APARTMENT -
lavanda
In front of the apartment there is a pleasant smell of the healing Mediterranean lavender, which brings numerous wonderful butterflies to our garden.
- APARTMENT -
maslina
It is a well-known fact that olives need the sun, and there is plenty of it here, so we planted a few trees in our garden and it is how this apartment got its name.
- NATURE -
the garden
We nurture our garden carefully on a daily basis. Full of different colours and Mediterranean fragrances, it enriches the experience of staying at our villa. Feel free to pick figs, clementines, tomatoes, peppers, lavender, olives, rosemary and other herbs.
- YOUR EXPERIENCES WITH US -
Great place for vacations! The apartment is beautiful and the view amazing. We loved the small and quiet beach with the bar next to the apartment. It's a short distance to go to the small town Postira with the harbour feeling. We enjoyed very much our stay of 4 days and recommed Vila Inga!

Trixi

The appartment is exactly like in the pictures. Just wonderful! Good located in Postira, you find a supermarket and many restaurants next to. The host family is just adorable and helped us a lot. They pampered us even with crepes. :) we definitely will go back there again for vacations! Thanks!

Michelle

A wonderful place even better than described on their website! The view is fantastic as well as the standard of the apartment Maslina! Our family would love to come back :-)

Jesper

Prilikom ulaska u apartman dočekao nas je na stolu svježi kruh, voće, pašteta i kobasica od jelena. Izvrsno!

Marina

Krásný nový apartmán, čistý, vybavený. Skvělá lokalita, spíše klidnější. Blízko na pláž. Milý personál.

Dagmar

Bilo nam je divno u Vili Inga i na Braču! Baš smo uživali i mi i djeca! Hvala još jednom za nezaboravan boravak na Braču!

Olivera
DESTINATION
postira
Postira is a small, charming place situated in the north of the island of Brač. It is popular both among those who prefer a peaceful holiday and among the active-holiday lovers, who have the possibility to go cycling, hiking, sailing, kayaking and diving, to play tennis and other sports.
DESTINACIJA
the island of brač
Feel the beauty of Brač, where the sense of adventure and of relaxation come together, as well as the murmur of the town and the clearness of the sea. Strolls from Splitska to the ancient quarries near Škrip, the superbly preserved olive groves and the finest sand beaches will contribute to your relaxation.
- ACTIVITIES -
Sailing in front of Zlatni Rat (Golden Cape) in Bol, paragliding from Vidova gora, diving through the blue of the sea, hiking tours to Dragonjina spilja (Dragonja's Cave) or Pustinja Blaca (Blaca hermitage) – among others, these are activities that can be found on the island of Brač.
- OUR LOCATION -
Vila Inga is situated on the island of Brač, near Supetar, in Mala Lozna bay. There is a beach very close to the apartments, which is suitable for the whole family and where you have the possibility to rent loungers and sunshades. Just a few steps away there is a rocky shore where you can relax in a more intimate atmosphere.